‹

Resources
Yoga Class Sequencing Handbook - A New Guide from YTL for Yoga Teachers and Yoga Teacher Trainees
Whether you are new or old to teaching Yoga, our newest in depth guidebook to sequencing Yoga classes, complete with templates and examples, can help you create a safe and happy class environment no matter the style of Yoga you teach! Continue reading to learn more. See link at the bottom of the page for purchase or check out our store.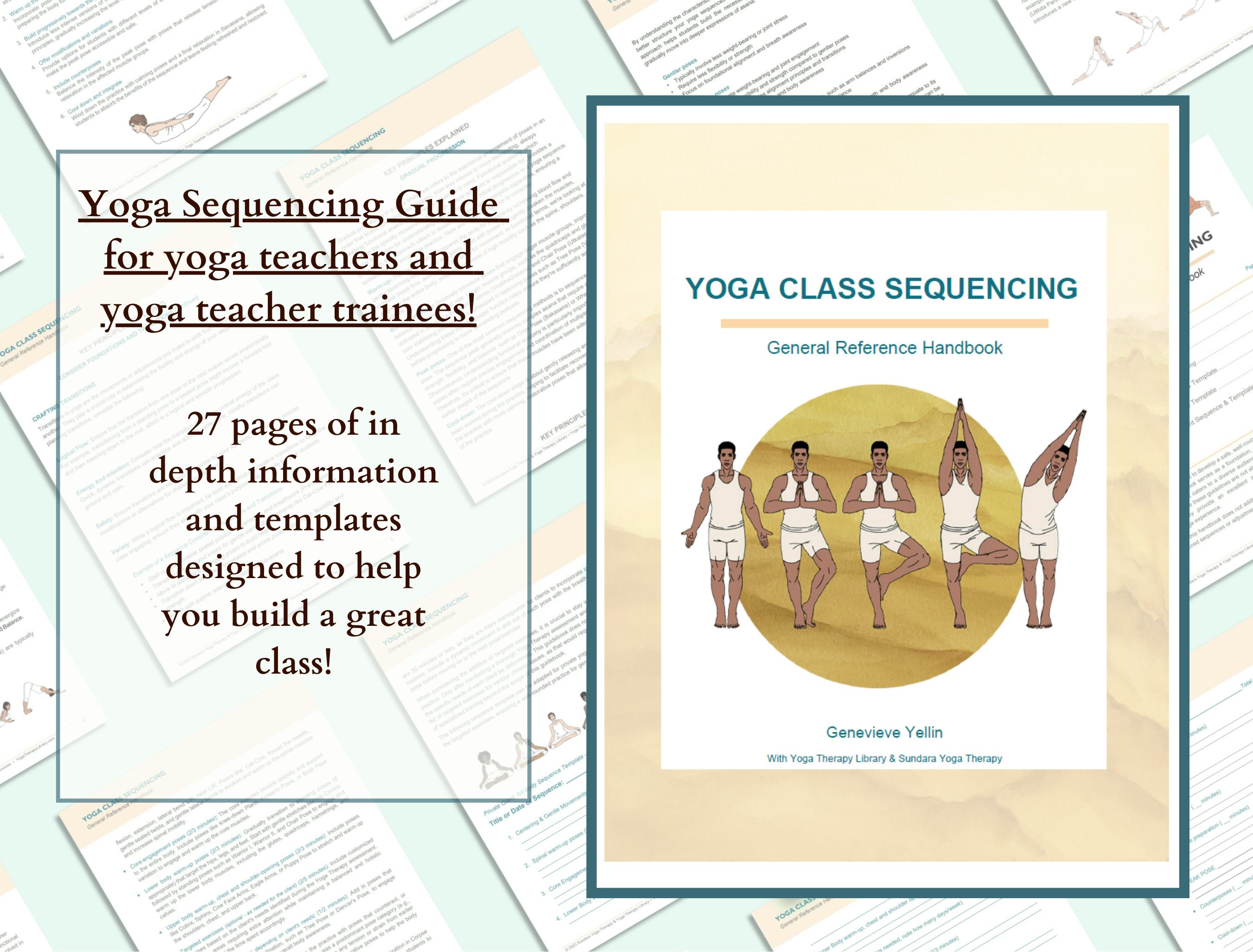 We are pleased to introduce our comprehensive Yoga Class Sequencing Guide, specifically tailored for experienced Yoga Teachers and those in training. This in-depth 27-page guide serves as a vital foundation, offering essential insights and recommendations for designing a versatile yoga class sequence. It's particularly invaluable when creating a tailored experience for a diverse audience without specific information about the group - a new Yoga teacher's biggest challenge.
This guide is crafted from a trauma-informed perspective, focusing on the process of creating a safe and comfortable space for students of all styles and backgrounds. Written by an experienced Yoga teacher/Therapist with 25+ years of experience – Genevieve Yellin, the Chair of our esteemed advisory board and the founder of TIYT™ Trauma Informed Yoga Therapy. The guide is enriched with practical templates (including timing suggestions) and real-world examples illuminating the principles taught within.
Embrace a new level of professional excellence in your teaching journey with our insightful guide.

Information includes:
-Key Principle of Designing a Yoga Class
-Best Practices for Safety Focused Sequencing
- Sequence Categories Introduction (with timing) including...
- Traditional Yoga Class Structure and Template
- Peak Pose Structure, Outline & Template
- Yoga Therapy/Private Client Sequence and Template
This guidebook is currently offered as a digital download and is on sale for only 7$ for a limited time! Click here to see it in our store.