‹

Resources
New Functionality Added!
Updates have been made to our sequence builder and pose library. It is our hope that these changes will streamline the sequence building process for our users. Read below for more details.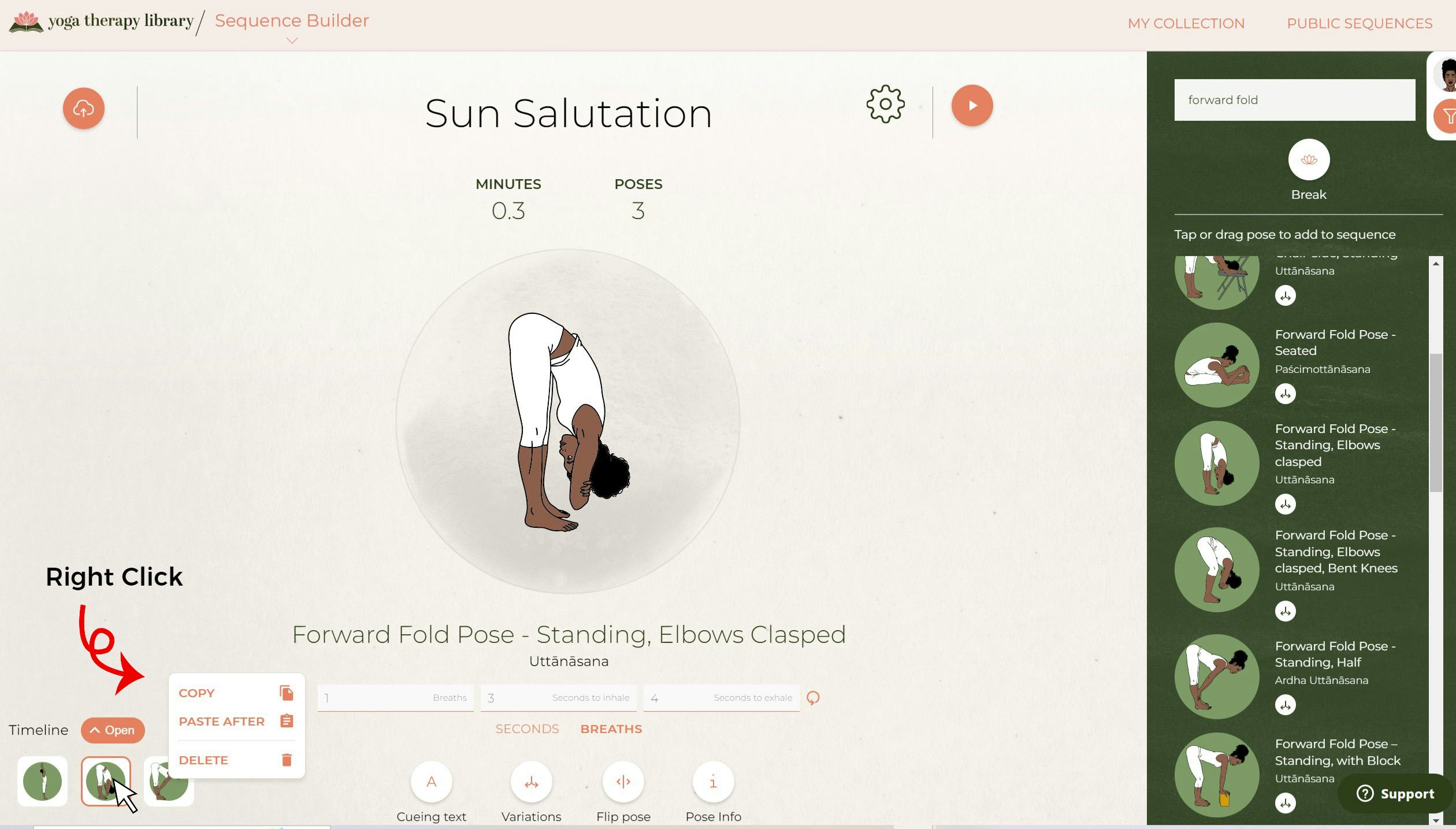 Copy, Paste, Delete

The ability to copy and paste a pose or range of poses, along with drag-and-drop enhancements have been completed. It is modeled much like MS Powerpoint, where you can highlight a current pose and the Shift/Hold to select a range of poses, Copy (CTRL C or Command C) to the "clipboard" and then Paste (CTRL V or Command V). Instead of using keyboard commands, you can also use your mouse to right click and menu will appear like seen in the image above.
To minimize accidental deletion, we have taken away the "x" that was previously next to each pose in the bottom timeline and have now added it to the right click menu. When you delete a pose or a range of poses, a notice will pop up at the top of the screen asking "Are you sure you would like to delete _ poses" as shown in the image below.
- Poses can be rearranged (Drag and Drop) by selecting a Range of Poses to be moved (same rules as above), and then dragging them to the location (vertical breaker bar appears between poses)
- Users now have the ability to also paste a pose or range of poses to a sequence that is separate from the sequence they originally copied them from. E.g. you have created a sequence for one client, but would like to add a specific flow of poses from that sequence to another that you have made for a different client. Copy the range of poses needed using right click or keyboard commands, then select "My Collection" in the top right hand corner. Find the sequence you would like to add the poses to. Open it in the sequence builder and paste it in the timeline using right click menu again or keyboard commands.

Copy and Paste is also supported on a tablet.
- To select a range tap the starting pose (orange perimeter), and the move to the partition (vertical bar) when you want the range to end and hold for a second....the entire range should now be highlighted in black.  You then tap and hold any pose in the range until the menu is presented to Copy, Paste After, or Delete.  
- The range selected can also be dragged and dropped using traditional means (drag to the location and release).
- You can also now make a Pose current (select it so it now has an Orange outline) and then add Poses from the catalog and they will be added to the right of the Pose that you made current (instead of always at the end and then having to move them)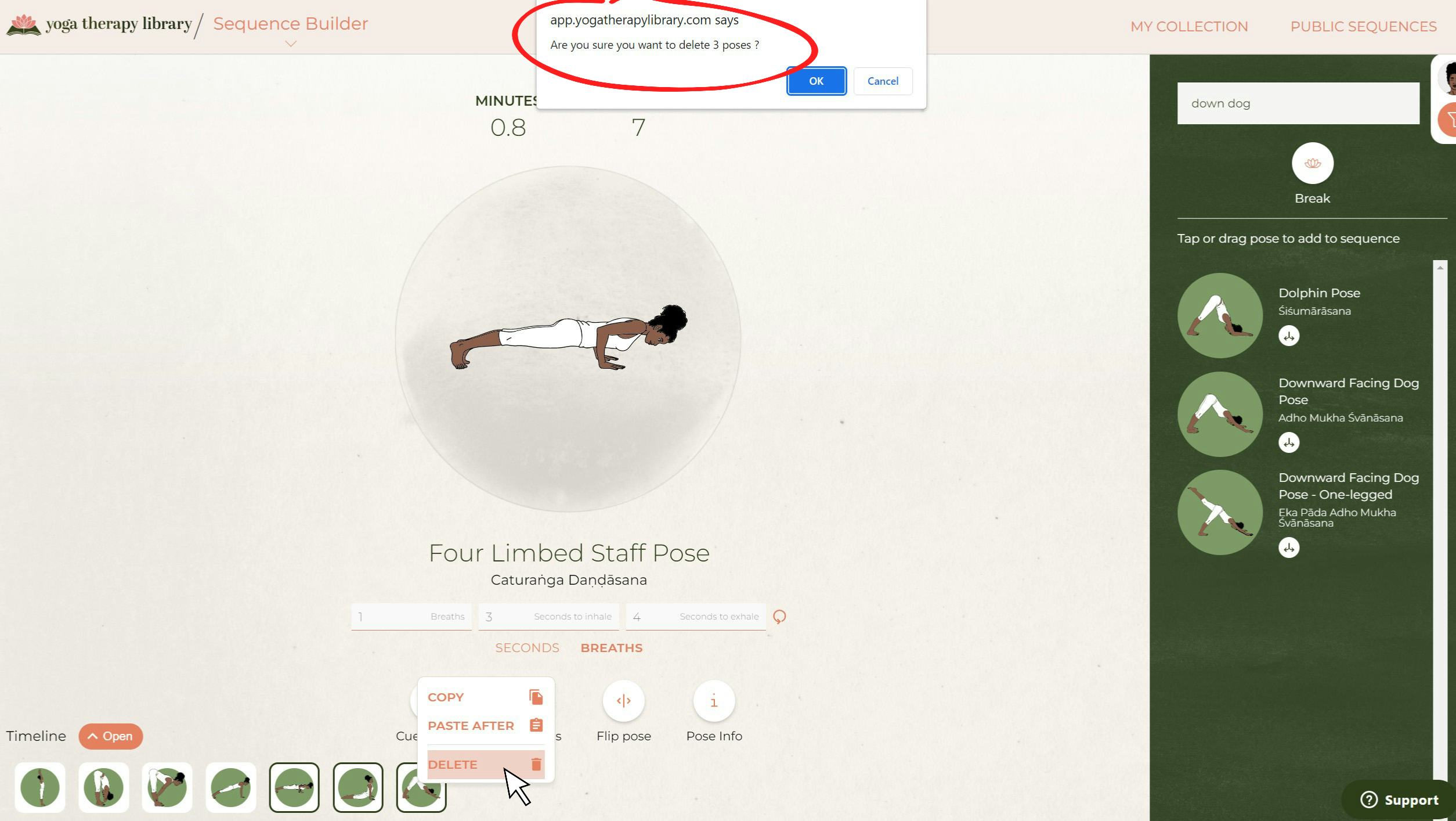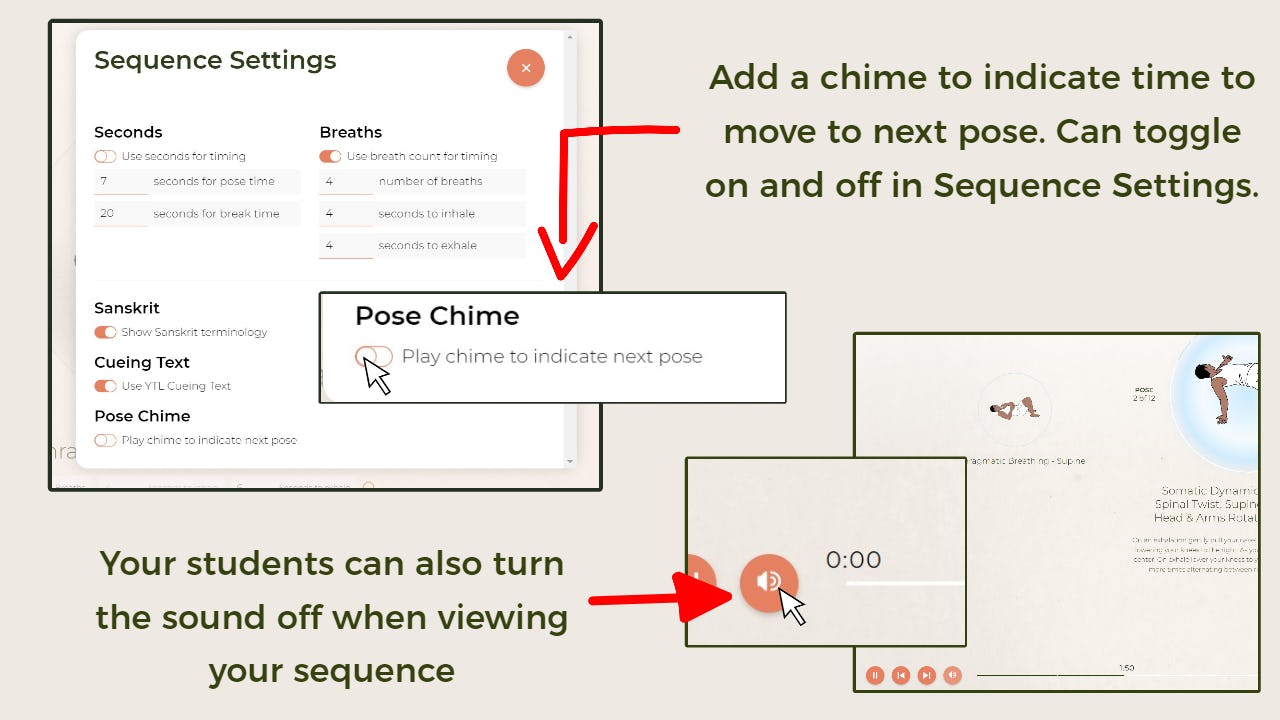 Ability to play a Chime when Poses change

In the sequence settings, we have added the ability to have a relaxing chime sound when playing a sequence in the online player that will signal the user when it is time to move on to the next pose.  There is also the option for the viewer to turn the sound off when playing the sequence.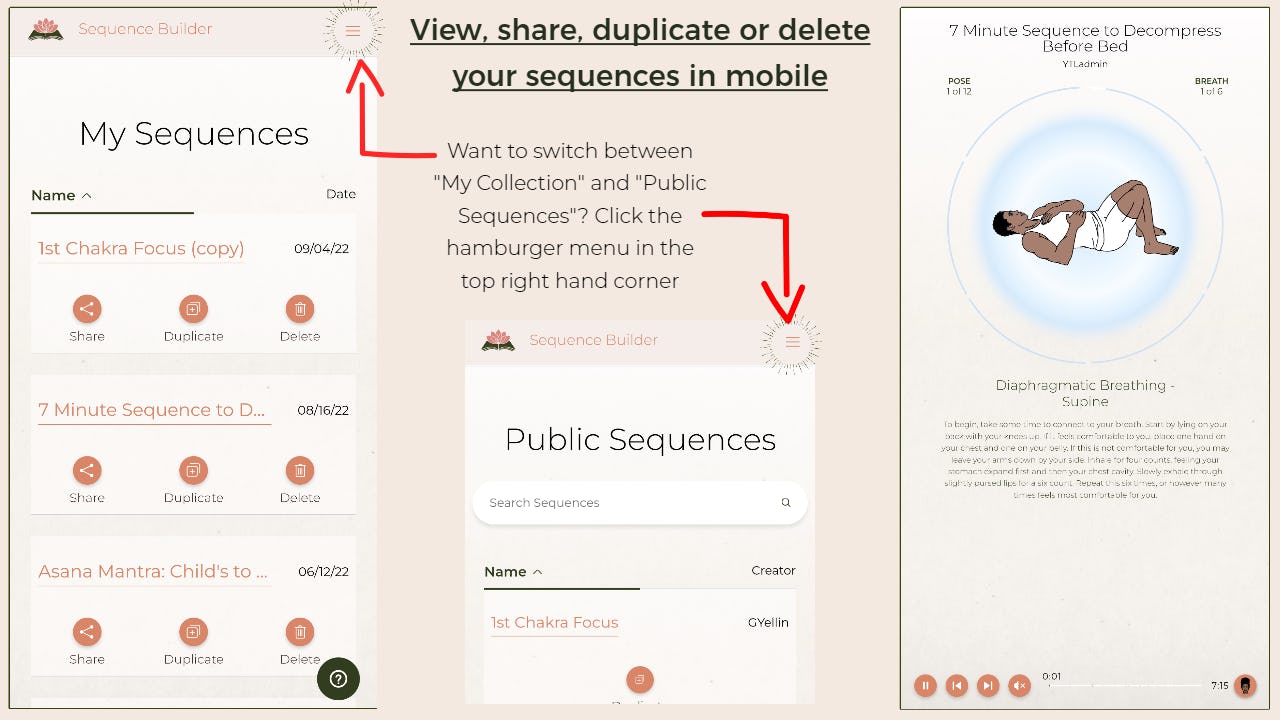 Mobile Views

Users can now view, share, duplicate or delete sequences from their collection on their mobile phone. In order to edit a sequence, a tablet or desktop computer is still needed. Public sequences are also available to view or add to your collection.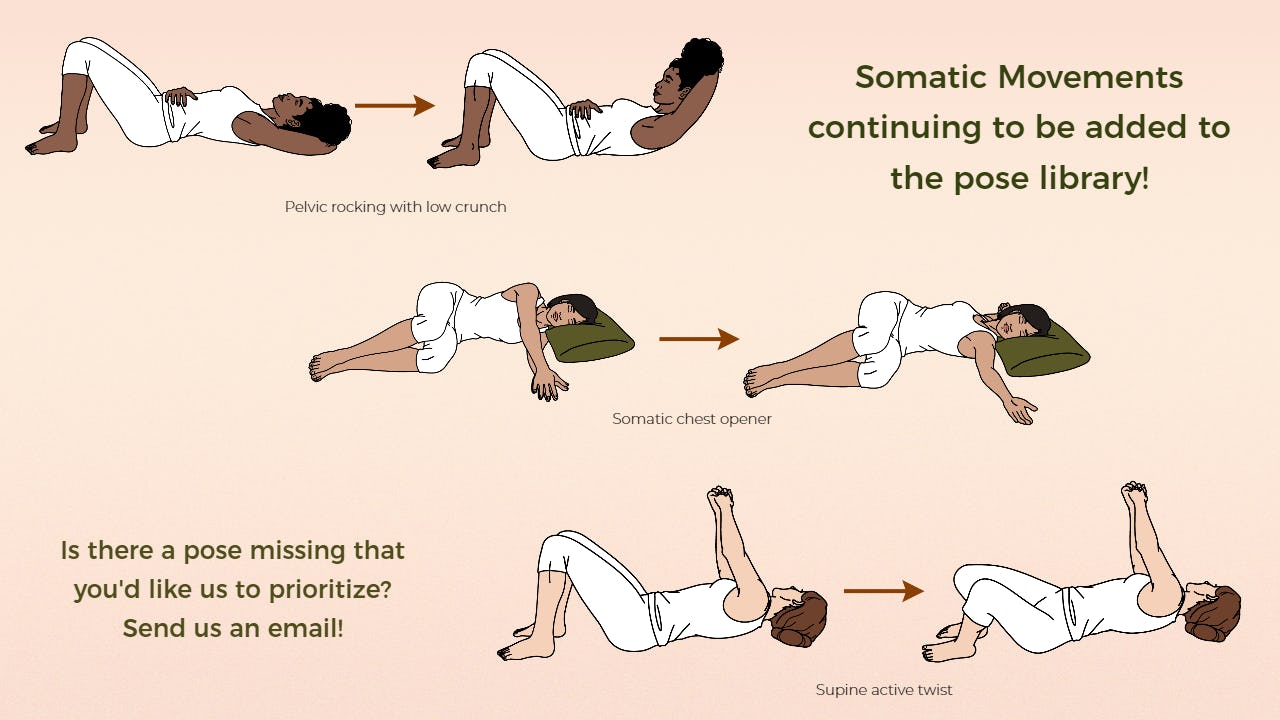 Somatic poses continuing to be added
If you see any poses we are missing, somatic therapeutic exercises or otherwise, please let us know! We are always adding new poses to the site but it helps us to know what users are looking for so we prioritize correctly!